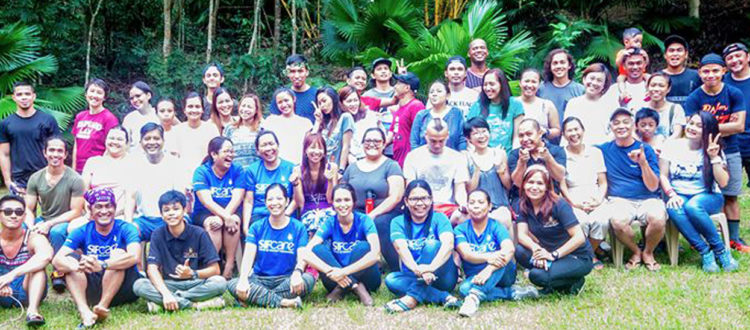 2016 Ridge to Reef: Living in Harmony Eco-voluntour
This year's eco-voluntour, hosted by SIFCare in the Qi Valley Farm in San Juan, La Union, welcomed about 40 participants, mostly from the Vegans of Manila, who were treated to a jampacked 2-day schedule filled with exciting and eye-opening activities.
First up was the welcome and introduction of Program Development Director, Mr. Toby Tamayo, to the Ridge to Reef programs, and who invoked in the minds of everyone there the importance of and the various ways we can all live in harmony in this world. This was then followed by a jovial yet detailed presentation on CURMA by Mr. Patrick Andrada, after which young SIFCare volunteers entertained with heartfelt songs on the environment and on Christmas, in the spirit of the season.
The next day saw the volunteers waking up before the crack of dawn to patrol the coastline in the search for Pawikan nests and eggs. Unfortunately there was none in sight that morning but a hands-on demonstration was conducted for all to learn and experience first-hand what exactly to do when a nest and eggs are found. Then everyone continued on with a trek through the mountains to one of the many waterfalls in La Union which provided the much needed r&r for the participants and later, an educational tour around the Qi Valley farm. Throughout the weekend, delicious vegan fare was served which delighted the participants.
Culminating the entire experience was an immersion with two of SIFCare's program beneficiaries – the GOPALAY farmers and the GOPALAKAS children of Barangay Sta Rosa. Gifts and food were shared by the volunteers and in turn, exchanged with respective presentations of gratitude by the beneficiaries.
It is always a wonderful and very fruitful experience to be alongside volunteers who share the same passion and conviction about caring for Mother Nature and other living beings. Through activities like this eco-voluntour, we hope to encourage and inspire more like-minded individuals and together effect change for the better, for the future.