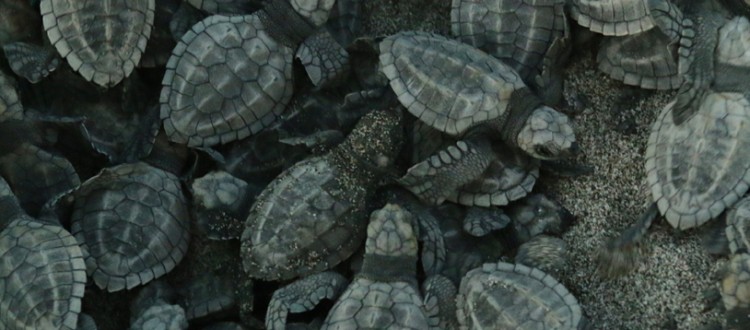 883 Hatchlings Released by SIFCare-CURMA this Season
SIFCare-CURMA concludes the 2015-2016 season releasing a total of 883 hatchlings out of 1,059 eggs and 11 nests that were transplanted to our very own hatchery.
The program continues its successful protection of marine turtles against various threats to their very existence and lessening poaching in the areas of Urbiztondo, Panicsican, Ili Sur, Ili Norte, and Taboc, LA Union.
Activities such as regular coastal clean-up, tree planting, prohibition of activities that advance coast erosion, and consistent awareness education about the importance of the pawikan and how to protect them, including coastal patrolling every 2:30am to 5:00am along the nesting grounds.
Everyone is happy about this season's emergence success rate of 83.38%, which inspires the volunteers to continue all efforts to protect our seas.
Take part and put care into action by being a donor or volunteer for CURMA today! For more information, email curma@sifcare.org.