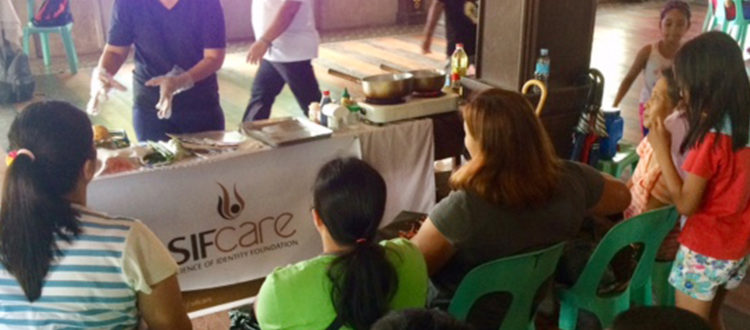 SIFCare Holds Acupuncture Outreach in Tayabas, Quezon
Volunteers from SIFCARE held their first-ever acupuncture mission in Tayabas, Quezon on May 4, in time for the celebration of the town's Mayohan Festival.
Sixty-five staff from Tayabas Local Government Office were given free acupuncture treatment to relieve them from stress and body pains.
Aside from the treatment, participants also experienced yoga asanas and sound mediation and relaxation. Moreover, to teach them the benefits of plants in diet and medicine, SIFCare conducted a seminar using food as medicine and a plant-based cooking demo.
At the end of the demo, free veggie burgers and warm lemon grass tea were distributed to all the participants.
The event is in partnership with the local government of Tayabas, headed by Mayor Ernida Agpi Reynoso.
Thank you people of Tayabas for the warm welcome you gave us. SIFCare will be back with more projects… soon!