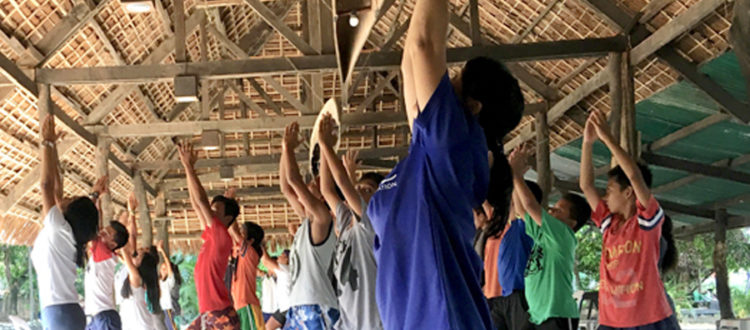 SIFCare Cebu Celebrates International Yoga Day 2019
In line with this year's theme of "Climate Action", Sir Dong Secuya began the day's program by explaining the connection of yoga to environmental care. After this informative and enlightening talk, breathing exercises and yoga asanas followed, led by Veda Yoga instructor Adilila, with an uplifting Music Meditation.
Finally, a cooking demonstration on plant-based recipes was conducted and refreshments of healthy "banana-heart" burgers and the all-time favorite quenching Gauranga juice were served to all attendees.
The young skimboarders from Argao and other youth organizations actively participated in the day's activities. Argao Skimboard Association head, Jose Mar Magtagad, Allan Babon and Dong Secuya ended the event with a few inspirational words.
The participants left the eco-park with smiles as they learned something very valuable and special on the 5th International day of Yoga.