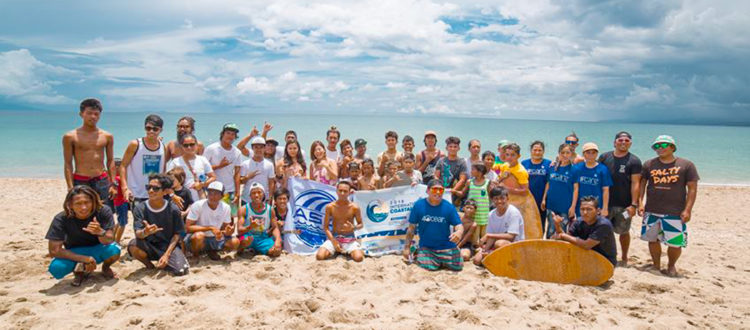 SIFCare Cebu Teams up with Argao Skimboarding for Coastal Cleanup Day
During this busy beach season, SIFCare Cebu teamed up with Argao Skimboarding Association headed by Mr. Jose Mar Magtagad, Argao Youth Development Council, Sangguniang Kabataan-Argao and Municipality of Argao to work for a cleaner and healthier coast.
Last September 22, volunteers from the said organizations joined hands in one extraordinary effort to protect the ocean, waves and beach of Lawis Point, Argao. The volunteers went beyond picking up of garbage and recorded each trash item on a standardized data card in order to help redesign our ways to eliminate ocean trash in the future. After the cleanup, the skimmers continued on to their 4-day event of "Skimboarding Festival" that started two days prior to the Coastal Cleanup Day.