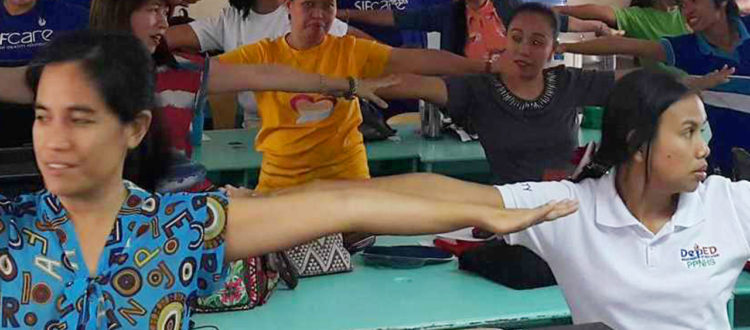 SIFCare Cebu Stress Management Seminar
Teachers, Admin staff & school principal Mrs. Melodiza R. Ramirez were grateful to SIFCare Cebu  for conducting a Stress Management Seminar at Punta Princesa Night High School, Cebu City last October 24, 2017.
Various learnings and helpful approaches on how to help manage stress in their day to day mental and physical activities were shared by SIFCare volunteer Marsha Bayron. This seminar is part of the school's 6-day matrix dubbed "Mid-Year 2017 In-Service Training and Instructional Material Making for Teachers", which is a workshop prerequisite of DepEd (Department of Education).