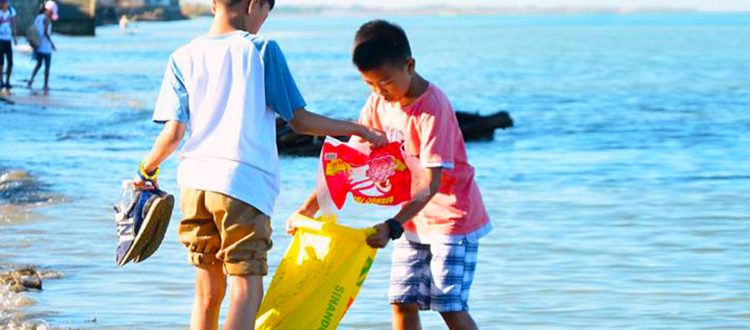 La Union Community Unites for SIFCare-International Coastal Cleanup Despite Typhoon Setbacks
Community spirit in La Union stands out in Coastal Cleanup Despite setbacks of Typhoon.
The 33rd International Coastal Cleanup celebration in La Union was a huge success despite typhoon Ompong's impact. More than 5,000 dedicated volunteers mostly youth, channeled their Care into Action at more than 40 cleanup sites in La Union this weekend by collecting trash to restore the health and beauty of the province's natural environment. The whole province is still dealing with Ompong's effects, but the people of La Union were determined to show they would persevere.
An estimated 8,000 kilograms (partial count) of trash and recyclables were removed from the province's treasured beaches, falls, rivers and watersheds, thereby improving wildlife habitat and quality of life of local communities.
The most common types of trash found were food wrappers, plastic packaging, plastic bottles, plastic straws and plastic cups.
Each year volunteers throughout La Union participate in the celebration of International Coastal Cleanup with the support of agencies like DepEd, DENR, DILG and civic groups.
On September 29, for the final leg of month-long celebration of coastal cleanup, SIFCare expects more volunteers to convene in support of the event.