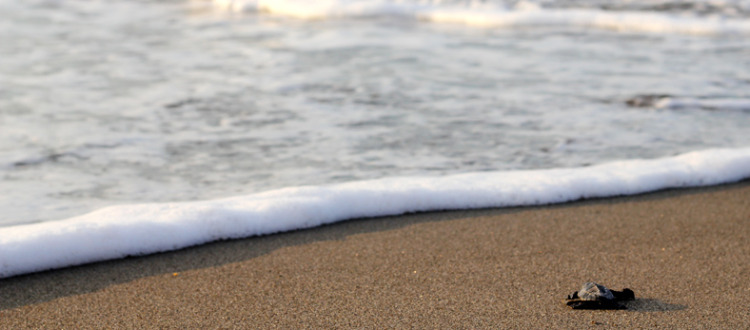 CURMA Ends Season In Triumph
The 4th CURMA Pawikan Season (2014-2015) has officially ended.
A total of 1,926 hatchlings were released this season, 1,867 were from the hatchery and 59 from natural nests. A total of 2246 eggs were transferred by our volunteers to the hatchery, with a survival rate of 83.13%.
Various coastal clean-ups were also conducted during the weekends with students from the local secondary schools.
This season, we had a total of 657 volunteers who helped with pawikan releasing and 902 students who assisted with our information and education campaign.
Established in November 2011, the Coastal Underwater Resource Management Action (CURMA) is an official Pawikan Protection and Conservation Program in partnership with the local government unit of San Juan, La Union, the Department of Tourism-Region 1 and the Department of Environment and Natural Resources – Region 1.
CURMA officially commences in September of every year and generally ends in March of the next year.