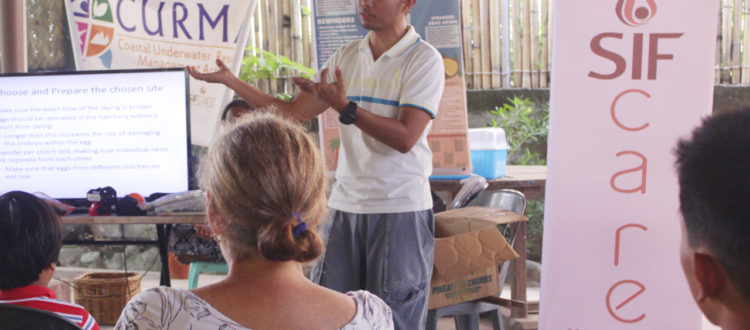 CURMA Volunteers Getting Rready for the 2017 Pawikan Season
With the onset of 2017 Pawikan season, volunteers of the Science of Identity Foundation Community Assistance for Responsible Existence attended the CURMA Pawikan Conservation Trainers' Training, held on Sunday, October 1, 2017 in San Juan La Union. This training is aimed at equipping current volunteers with necessary knowledge to train new volunteers to respond to turtle nesting and hatching events in an informed manner.
At least twenty (20) CURMA volunteers listed earlier benefited from the said training which was conducted by Mr. Patrick Andrada, an experienced CURMA volunteer and trainer. Participants were provided with the knowledge on Pawikan conservation aspects such as: identification of Philippine sea turtles; life cycle and nesting information, legal framework for conservation; data collection, tagging, releasing of hatchlings, hatchery management etc.
Each year, Sea Turtles come to the 5th longest coastline of the world—La Union, to lay their eggs. La Union hosts 3 out 7 species of sea turtles: olive ridley, hawksbill and green sea turtle—all of which are critically endangered or endangered species. Every nesting season from September to March, SIF CURMA volunteers come together to make sure that the baby turtles hatch and get back to the ocean safely. As part of on-going efforts to help save pawikan, these volunteers will be assigned to give training classes to schools, local communities and other stakeholders here in La Union.