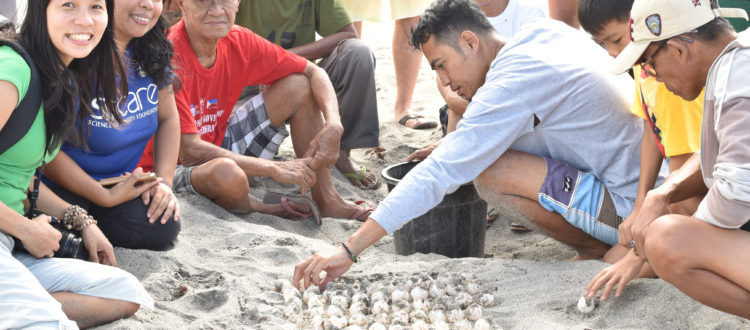 CURMA Nests 12 & 13 Found
It was a beautiful morning in La Union when volunteers Marte Magat and Dionesio Ragpala, both from the Municipality of Bacnotan spotted sea turtle (pawikan) crawls on the beach. Marte was doing his regular beach patrol in his designated section of Bacnotan beach while Dionesio was doing his morning beach walk when they discovered the respective nests.
After hearing this news, CURMA volunteers quickly headed to nesting sites in Barangay Baroro and Tammocalao where pawikan nests were found. Marte found 54 eggs and Dionesio found 120 eggs. Volunteers did a great job excavating and transferring the eggs into a community hatchery being maintained by Marte himself. This wonderful news was also communicated to Bacnotan Mayor Francis Fontanilla. He was very happy to know that there are sea turtles coming ashore in his municipality to lay their eggs and expressed his interest to set up a pawikan conservation and protection program in his municipality.
Nests 9, 10 & 11 were found in December 7 and 8. This discovery of 12th and 13th nests brings a partial data of 1, 304 sea turtle eggs found starting November of this season and fetter about 2 months, these eggs will begin to hatch.