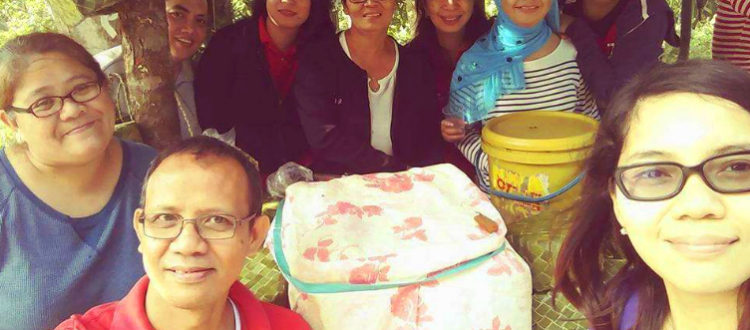 SIFCare Hosts Emilio Aguinaldo College-Cavite for an ECO Farm Tour
SIFCare recently hosted faculty members and staff of Emilio Aguinaldo College-Cavite for an ECO Farm Tour in Baranagay Kulapi, Lucban, Quezon last November 18, 2017.
"We felt like we underwent a complete detox, inside and out," uttered by Ms. Iris L. Alagon (Director, Office of External Linkages and Community Outreach). The one-day excursion started with a session of breathing exercises and simple yoga asanas by SIFCare volunteer Cynthia Obmerga to make them feel at home and relaxed after a tiring trip. Soon after, Aggie Obmerga shared his story about the organic farm, the long-term benefits of organic farming and the role we play in the environment, how everything is owned by God and we are just caretakers meant to do a good job protecting it.
Afterwards, the group was taken around for a farm tour and the guests were introduced for the very first time to passion fruit. They mentioned they have tasted passion fruit juice before but never knew what it looked like. They were delighted to have been able to see for them self and even picked some to take home for free.
A "kamayan" lunch (local style of eating food with bare hands) was then served on a long banana leaf plate which consisted of brown rice, fern salad, vegetarian caldereta, veggie BBQ, vegetable broth with corn and fresh passion fruit juice which all the guests thoroughly enjoyed.

All of them left with happy tummies and happy hearts and said they will visit again soon with their family!