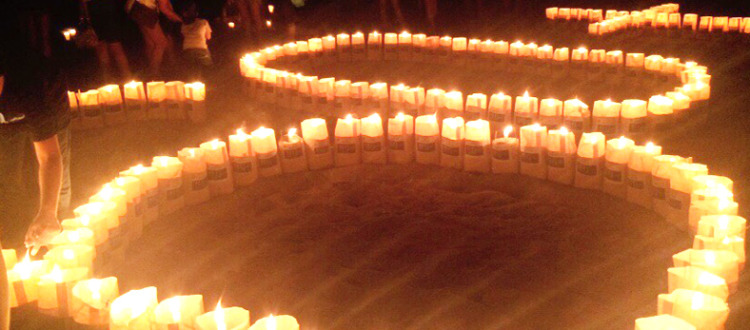 Changing Climate Change with Earth Hour
Last 28 March 2015, the local municipality of San Juan, La Union, in partnership with SIFCare, celebrated Earth Hour. The event was held at the beachfront of Kahuna Resort with the theme "Change Climate Change", and gathered around 250-300 locals and tourists in attendance. Having personally attended many Earth hour celebrations before, I would say this would be one of the best so far. Held with nature as the backdrop, I was able to appreciate Mother Earth more, compared to previous years' celebrations which were held in the city.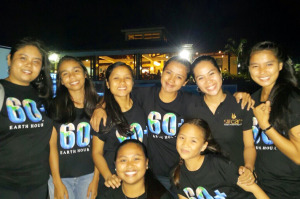 The program started with a prayer video hosted by SIFCare, followed by welcoming remarks and the presentation of the new Curma video. It showed the beauty of nature and how man leaves footprints behind damaging our planet. And that we all have a shared responsibility to care for and protect it. SIFCare was then asked to speak about the CURMA program followed by the Earth Hour countdown.
After the lights were shut, all participants were given candles to hold, which they then used to light other candles forming the numbers "60+". A group of surfers with headlights on started heading back to shore indicating the start of the Earth hour. It was a very creative and wonderful sight to witness.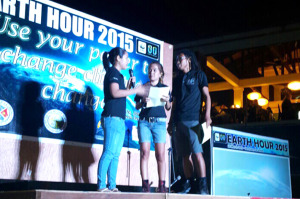 At the end of the hour, certificates of gratitude were given to all partners of the event, including SIFCare. We also presented 2 original songs entitled, "Kalikasan" and "Let's Take Action", receiving positive response from the crowd, including two local councilors who personally approached us and mentioned how they liked the message of our songs. The program culminated with the writing of pledges by the participants.
The celebration was indeed a successful one. It reminded me about the reality of what's happening to Mother Earth and how we all can help, even in our own small way. The simple act of participants that night disposing of their garbage properly showed how much the program has influenced them. By working together we can all save and protect the earth.
Go beyond the hour and do more to make a better environment for ourselves and for future generations.
~ Krista Taylor, SIFCare Volunteer