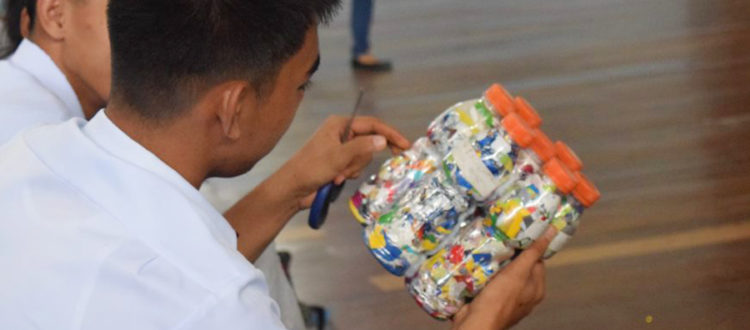 Ecobricks Starter Workshop in La Union
Seven SIFCare volunteers from different provinces attended the Training of Trainers Workshop of Global Ecobricks Alliance last October 4 to 6, 2018 and became certified Ecobricks Trainers. Last October 11, 2018 SIFCare conducted the Ecobricks Starter Workshop in Don Mariano Marcos Memorial State University (DMMMSU) South La Union Campus to 247 student leaders from Colleges and Senior High and some faculty members.
The workshop showed the plastic problems that we are facing, the solution and how we can be part of that solution. Every single one of us is contributing to the plastic problem and every single one of us can also contribute to the solution if we become responsible for our own used plastics and other materials that we use. It is about the change in how we see and use things and how we can make a difference. It is about caring for Mother Earth and taking action motivated by compassion.