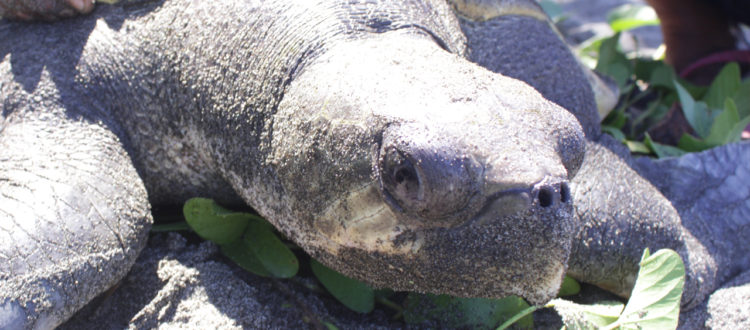 First Sea Turtle Sighting for 2017
They're here! The first sea turtle sighting was reported today October 2, 2017 off the shore of Taboc, La Union, a known feeding area for sea turtles. The 70 cm adult female olive ridley sea turtle was found struggling in fishing nets by fishermen who quickly jumped in the water and saved her from impending suffocation and exhaustion. She was then brought to the CURMA hatchery where she was examined and tagged on her left front flipper. Shortly after, she was released back into the ocean.
CURMA volunteer, Dixie Palmos, urges everyone to help protect olive ridley sea turtles because they help sustain the health, productivity and biodiversity of ecosystems in our shared ocean. "We are happy to welcome the sea turtle season, but our waters also pose many obstacles for sea turtles like net entanglement, pollution, mistaking plastic for food, etc. Please remember that we share the ocean with many species of marine wildlife. Their survival depends also on us," says Ms Palmos.
For pawikan sightings and report on pawikan eggs, please call SIFCare CURMA Hotline for further assistance:
0923 429 8611
0939 933- 833