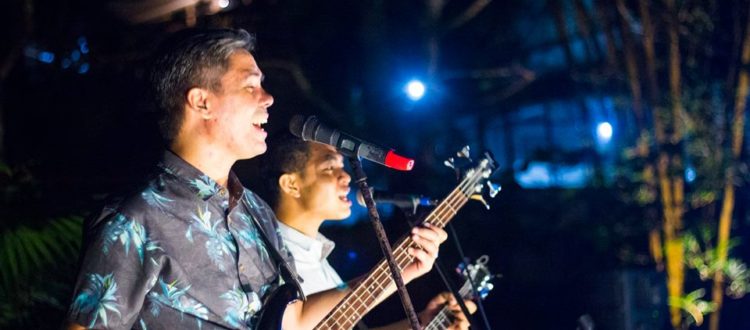 SIFCare Grand Music Meditation Festival at Lotus Valley Farm
A free, rare and fantastic Music Meditation Festival held recently at Lotus Valley Farm in La Union celebrated the 40th Foundation Day of SIFCare.
The picturesque wellness haven, Lotus Valley, became lush backdrop to the live, healing sounds of poetry readings, serene meditation, Christmas songs, and even rock-out music and dance.
Organic food selections and festival souvenirs were available to over 300 guests from across the province. Weekend tourists who chanced upon the event, came away from the festival all recharged spirit souls by the end of the evening.
The Festival highlights were guest performers Bhakti sounds, Gaur Evangelista, Tulos Baybay, Manu Gonzalez and Friends, as well as the SIFCare Choir, all artists generating positive energies for positive change through the gift of music meditation.
SIFCare CEO Soccoro Bismark, as well as SIFCare President Mila Celeste welcomed the guests and presided while Toby Tamayo, SIFCare Programs Director, hosted the event.
SIFCare is long-established community development and humanitarian arm of the Science of Identity Foundation founded by the world-renowned teacher, Jagad Guru Siddhaswarupananda whose primary teachings promote wisdom of self-realization and genuine humanitarianism. SIFCare holds regular Music Meditation sessions in La Union.
Anyone interested in this program, may inquire through 0923 429 86 11 or 0927 831 23 31 for La Union or 0917 880 8108 for Manila.