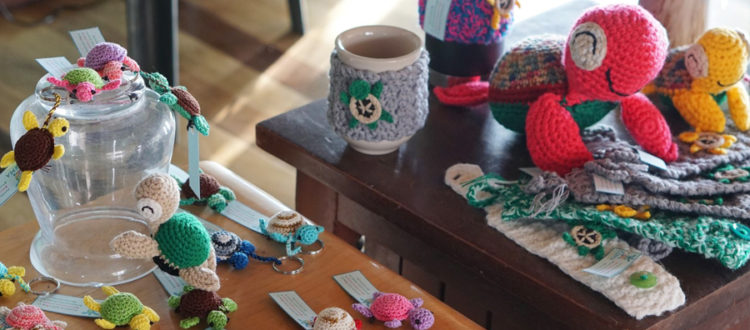 Halaman Para sa Pawikan Fundraising Initiative for CURMA
On October 5, Ms. Mani Pajares of Happy Green Thumb and Ms. Golda Reyes of Yarnventure Island along with their friends came over to La Union to present and turn over their monetary donations to the Curma Project from their Halaman Para sa Pawikan fundraising initiative.
Under this initiative, donations to CURMA will be exchanged with a plant of choice in recycled pots and adorable miniature sea turtle crochet pieces.
Since its launching on social media last August, Halaman para sa Pawikan has already gathered more than P20,000 which Pajares and Reyes gladly handed over to SIFCare through Ms. Socorro Bismark during the Recognition Program held at the CURMA Community Center.
This exclusive collection of sea turtle crochets is now being sold at the CURMA Community Center where percentage of the proceeds will help support CURMA's work.
Thank You so much Mani and Golda for showing care in action!