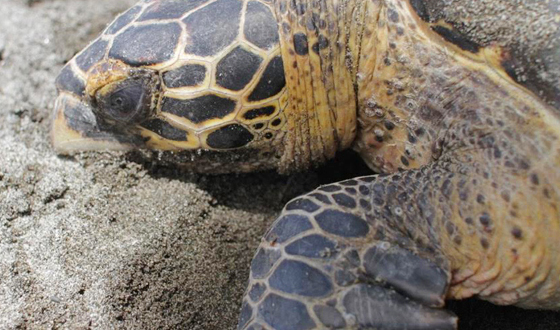 Guess Who Visited the SIFCare-Curma Hatchery?
Guess who visited the SIFCare-Curma hatchery?
A female hawksbill sea turtle! This critically endangered specie was rescued and brought to us on October 10 by a group of caring fishermen who found her trapped in a discarded fishing net.
After a quick recording and tagging, she was eventually released into the ocean to join the rest of her family.