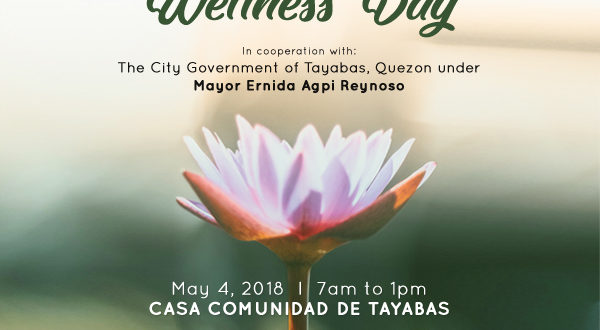 SIFCare Health and Wellness Day in Tayabas, Quezon
Who says healthy living is tough and not fun at all?
Join SIFCare and Tayabas, Quezon government for a Health and Wellness Day on May 4, 2018 (7am-1pm) at the Casa Comunidad de Tayabas to kick-start your wellness journey.
Experience the natural benefits of acupuncture treatment and get invigorated with gentle yoga exercises. Learn how food can help heal your body through our Food as Medicine Seminar and discover delicious and healthy plant-based recipes in our cooking demo.
All these for FREE! Just confirm your attendance for headcount.
For inquiries/confirmation of attendance,
call or text Jessica at 0905 208 0893.