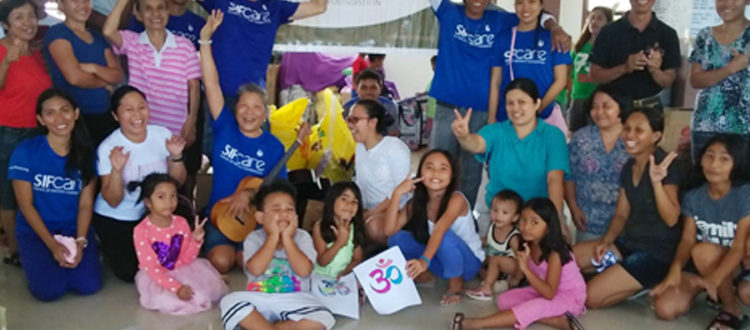 SIFCare Bohol Helps Fire Victims in Tagbilaran w/ BMYC
SIFCare volunteers in Bohol together with the Bohol Meditation and Yoga Center (BMYC) visited fire victims of Brgy. Booy who are currently housed at the Tagbilaran City Evacuation Center in Brgy. Dampas. The group brought with them sweetballs, coloring materials for the children, some needed food supplies and miscellaneous goods.
A joyous music meditation ensued to calm everyone's heart and mind. Some also joined the yoga asanas activity for stress relief. The volunteers engaged with the fire victims individually and they were most thankful for the visit and the time spent with them.