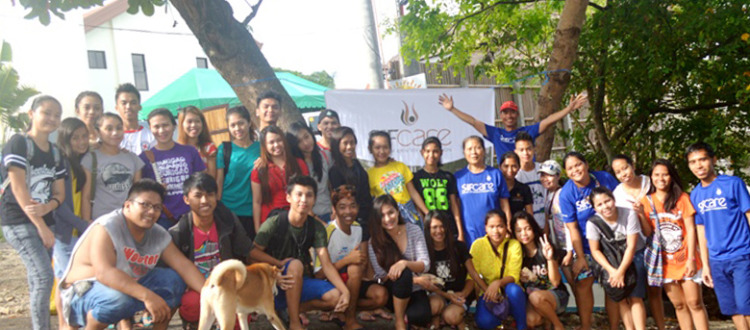 International Coastal Clean Up Day at Booy Beach, Bohol
At 6 am on Saturday, 19 September 2015 SIFCare Bohol volunteers in conjunction with the volunteers of Red Cross Youth (RCY) from the AMA Computer Learning College Tagbilaran City descended on the small Booy Beach to contribute our time and energy and join in the International Coastal Clean Up Day.
Everyone was warned beforehand to bring footwear and be prepared to get wet as we would not be confining ourselves to the beach proper but would go out to either side of the beach which were full of rock outcrops and the tide coming in. The Booy Barangay Captain Jun Telmo organised his garbage collectors to come and collect the bags of trash that we picked up so by the time we left at
9:30am
the whole area was super clean.
Below are some testimonials from the ICC activity:
"Through land and sea, we are one with nature."
– Matthew Pamaong, RCY President"
The coastal clean up was great and I feel happy because I helped our community in this simple way. The coastal clean up is very good and it is very helpful. It gives us a sense of benevolence and responsibility. I am looking forward to help more. Indeed, it was a heartfelt experience."
– Ellen Inojales"
This is very good. We pick up these styrofoam pieces and other trash and we prevent it from going into the sea for the benefit of the marine life. I am a diver and I know the damage that trash can do to the fish and other sea creatures."
– Christiane Ciurletti