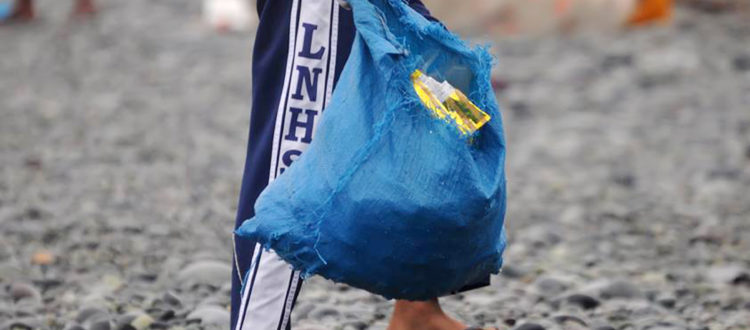 SIFCare Kicks Off La Union Coastal Cleanup Effort
SIFCare kicks off its first round of coastal cleanups in Luna, Balaoan, Bangar and San Fernando City La Union. The first leg of the series began September 8 and will continue on September 14, 15, 21 & 22 in different coastal and inland barangays of La Union.
Despite the rains, SIFCare coordinated the cleanup with 1, 500 students and teachers of Luna National High School, Luna Elementary School, Regional Science High School, Sinapangan National High School and DMMMSU-Open University System. Through the muggy morning conditions, volunteers persistently labored for 3 hours collecting waste and litter strewn about the beaches and inland areas. Almost 85 bags of trash were collected; food wrappers, plastic straws, plastic bags, plastic cutleries, fishing nets and various plastic items. Such data are sent to Ocean Conservancy, needed in education campaign and even enactment of local and international legislation.
On September 15, SIFCare La Union expects thousands to convene at beaches, riverways and neighborhood to join the biggest single-day volunteer action in support of our ocean.
For more information about this event, please contact SIFCare (0939 933 2833; 0932 154 1154) or visit our ICC SIFCare La Union FB page.