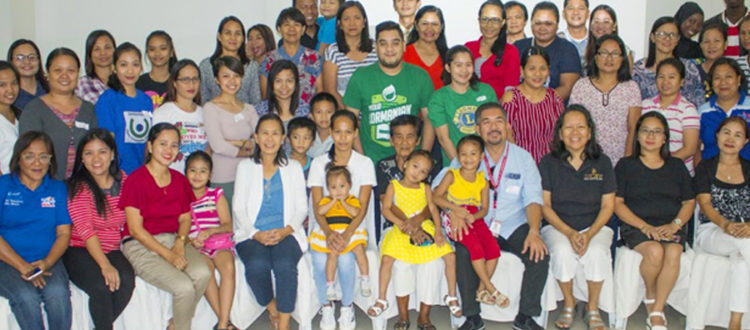 SIFCare La Union International Coastal Cleanup Thanksgiving 2018
With the success of the recent International Coastal Cleanup 2018, SIFCARE organized an ICC Thanksgiving last November 17, 2018 for all the volunteers from the 16 towns of La Union and Ilocos. The event was attended by elementary and high school faculty members, professors, youth volunteers, members of different organizations and residents of different barangays.
The Honorable Governor Francisco Emmanuel "Pacoy" R. Ortega III sent his representative, Sir Justito Orros III, and gave an Inspirational Talk. The Honorable Governor sent his message as follows:
La Union has once again proven that environmental protection is a strong binding force that brings us all in the center. Various government agencies, the academe, non-government organizations, and civil society groups have forged together to bring one solid effort to clean up our coasts, rivers and waterways. Indeed, this is why we are La Union – we are united in action, and we are united in thoughts for environmental preservation.
The environment has always been a priority concern here in our administration. We put high premium on environmental governance, and proof to this are the numerous policies, programs, and activities designed to promote environmental sustainability in our province.
I am glad to lead the province which is home to 800,000 people who work together and care together for the environment. Everyone here gives his/her own share for the environment. Everyone has part in making sure that our efforts are not for naught, and that the environment is preserved as we achieve our vision "to make La Union as the Heart of Agri-Tourism in Northern Luzon by 2025."
It is my fervent prayer, therefore, that as we hold this thanksgiving, we enter into a solid commitment to not waver into our efforts to protect the beautiful and scenic seascapes of La Union. Let this be an opportunity to ignite the fire in us to serve harder, and work stronger, for the environment.
Dios ti Agngina! God bless us all and God bless the people of fair La Union.
During the Thanksgiving, the teachers also expressed their gratitude to SIFCARE for coordinating to them and inspiring them to help save Mother Earth. They were all very happy to have SIFCARE as an organized group coordinating to the entire province of La Union and even in the Ilocos Region. Part of the program was the presentation of the 2018 ICC Report – the AVP and the Statistics. The partial count is 14,000+ volunteers and collected 9000+ kilograms of trash.
Another highlight of the event is the awarding of the Video Making Contest and the Youngest and Oldest Participant. For the Video Making Contest: 1st prize (P5,000) – Northwestern University, 2nd prize (P3,000) – Don Eulogio de Guzman Memorial National High School and 3rd prize (P2,000) – Brgy. Poblacion, Sudipen. The youngest participants are Azure Jenzce Montemayor, 2 years old, who received P1,000 and Jastine Tamsi, 2 years old, who received consolation prize of P500. The oldest participant is Betty Espenilla Agunos, 78 years old, who received P1,000.