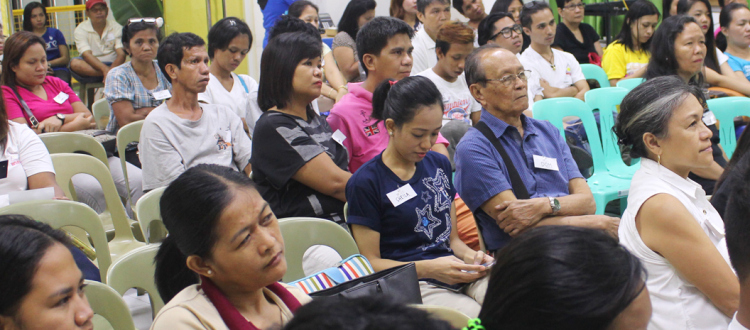 La Union Veggie and Wellness Festival 2016
"Congratulations! This is a very successful event!" said DZNL Radio Manager, Mila Abuan, one of the 90 participants who attended the 4-hour event held in Dacanay Hall, San Fernando, La Union last October 15 2016. The rest were comprised of guests from different schools, baranggays, and government agencies.
The event started off with a free relaxing massage, which everyone naturally wanted to extend. Socorro Bismark, SIFCare CEO, then presented 3 videos entitled, "Meatless Diet is Compassionate", "I don't Want to Eat Animals" and "Girl Teaches us a Lesson" which had such an impact with the audience that they could not  help but react to to what they were watching. She shared, "We can't be peaceful and happy if we hurt other living entities."
Toby Tamayo, SIFCare's Program Director tackled the relationship between human beings and the environment, stating, "Different creatures have their own roles – the plants, animals and other living entities. How about you, what is your role? We are all stewards. We are caretakers of other living entities."
Marissa Tamayo spoke about the benefits of a plant-based diet for ourselves and the environment and shared different vegetables and fruits that provide us with more vitamins and minerals than meat is able to. She said, "Don't be part of S.A.D. or Standard American Diet, because you will become really sad".
A demonstration on Tea Making was done by Evangeline Casipit such as Cinnamon Ginger, Forest Pandan and Kurmansi (Curry patta and Calamansi)  and most of the participants liked the Kurmansi.
Those who arrived early were given gifts and everyone was excited to taste the plant-based food prepared like sisig, sweet and sour balls, lumpiang gabi-hai, native veggie tempura, hearty kilawin with black eyed beans, yellow veggie rice and forest tea. Everyone's hearts, mind and stomachs were delighted with the unique, wholesome experience.