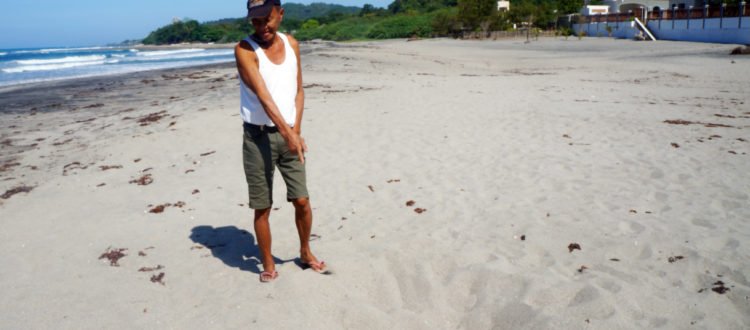 Nest 8 Arrives at the CURMA Hatchery
CURMA's 8th Pawikan nest was discovered at the beach of Brgy Tammocalao, Baroro, La Union. On Wednesday morning of December 6, 2017, Curma volunteers were thrilled when they received a call from Mr. Dionesio Ragpala asking for assistance because he discovered a mother sea turtle laid eggs in their place. After the call, the team of CURMA volunteers quickly responded to the area.
A total of 103 pawikan eggs were successfully recovered by the team. This brings a partial data of 792 pawikan eggs found starting November of this season. The volunteers relocated the nest to the CURMA hatchery where the pawikan eggs can hatch after 45-70 days undisturbed. Finally, the nest was marked off and documented.