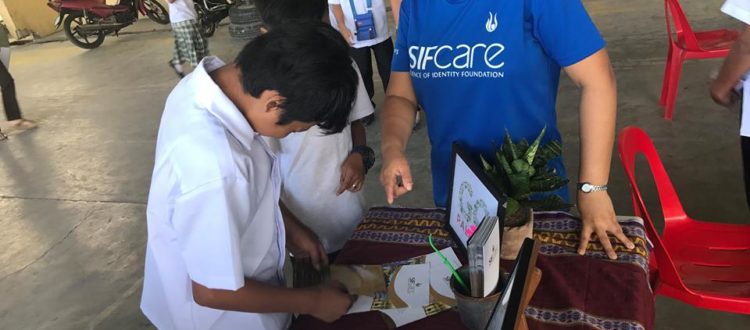 SIFCare Nutrition Caravan goes to DNNHS & EAC-SH
The 2nd leg of the Nutrition Month School Caravan carried on to 2 schools last July 21, 2017, Dasmarinas North National High School (DNNHS) and Emilio Agunaldo College – Senior High (EAC-SH).
140 attendees were from two star sections of Grade 7 and Grade 10 in DNNHS, and around 40 students participated in the Poster and Slogan Making contest. Students of DNNHS despite being younger than the other schools we went to, actively participated in the program. One student commented "I wish more students will be inspired by SIFCare.
For EAC there were 90 students from Grades 11-12 who attended the seminar and 20 students participated in the Poster and Slogan making contest. Seminar attendees had fun learning and a student even commented,"Its good! We learned a lot about healthy lifestyle and caring for environment. Thank you SIFcare! God bless!"