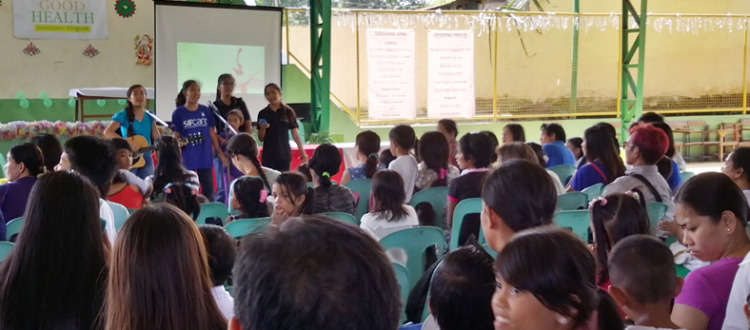 Orientation, Thanksgiving Held at Malinta, Elementary School
SIFCare Malinta Elementary School parent-volunteers and teachers as well as the GoPalakas pupil-beneficiaries gathered last December 10, 2015 for the SIFCare orientation and updates and for thanksgiving and Christmas celebration. This school is SIFCare Cavite's pilot Adopt-a-School beneficiary.
SIFCare members led the breathing exercise and stretching. They oriented the parents on SIFCare's basic goals and principles and its programs that volunteers can be involved with. A talk on the real meaning of Christmas and Jesus as a servant leader was also well-appreciated by the audience. After which, games, singing and sharing of nutritious and delicious plant-based food made the atmosphere happier and more exciting. Some members also gave gifts to both parents and pupils.
Teachers and the principal of Malinta Elementary School were very grateful to SIFCare, not just for feeding the undernourished pupils but also for teaching them basic hygiene, exercise, games and good attitudes. They also thanked SIFCare for the love and friendship.
It is great to know that SIFCare is not just remembered for its programs but also because of SIFCare's love and compassion. Indeed, CARE IN ACTION!