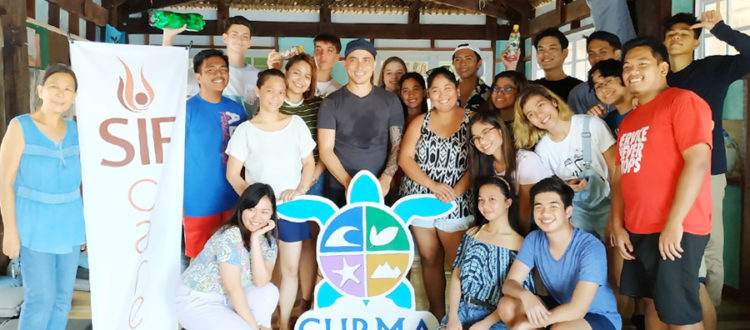 NIXIE Organizes Ridge to Reef Event for CURMA
In support of the CURMA program, a "Ridge to Reef Event" was organized last October 26-27 by NIXIE, a water sports apparel brand that works alongside with organizations that help safeguard marine life and the environment. The two-day activity was held around the Great Northwest Compound, a surfers' popular travel stop and at the Curma Community Center, SIFCare's unique learning space dedicated to marine life and environmental protection.
The 2-day event highlighted activities that promote the value of the inter-connectivity of land and water ecosystem. Both the organizers and participants had the opportunity to learn about marine turtles and the threats these endangered species are facing. The CURMA TALKS delivered by SIFCare Coordinator, Ms. Mila Celeste, sparked inspiration as to what each individual can contribute to Ridge to Reef conservation, whether they live along any waterway, in the mountainside or in the city.
Ridge to Reef participants also took part in the workshop where they were taught how to make Eco bricks and Ocean bricks which can be turned into functional pieces like plant boxes, tables and chairs. Eco brick trainer, Karlo Salazar, emphasized that Eco bricks are just temporary solutions to prevent plastics from disrupting our ecosystems. What is more important is to develop long term habits that will reduce personal waste consumption.
Before the 2-day program ended, NIXIE announced and awarded the winners of NIXIE Surf Pack giveaway. They also handed over to CURMA a very generous company donation and proceeds made from event & apparel sales. Thank you very much, NIXIE for your continued support!