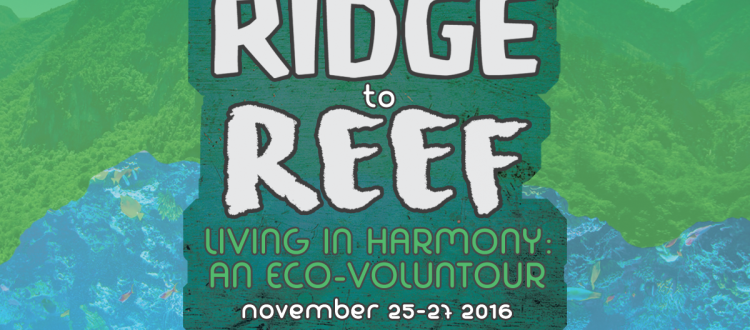 SIFCare Ridge To Reef – Living In Harmony: Eco-Voluntour
SIFCare-CURMA's Ridge to Reef – Living in Harmony: EcoVoluntour is happening again this 26-27 November 2016, in cooperation with VegFest Pilipinas and Vegans of Manila!

Turn compassion into action and give back through a three-day eco-tour. Immerse in an educational exploration of RIdge to Reef systems, pawikan patrolling, beach cleanup, EcoFarm trek & much more!
Program Schedule
Day 1
– Schedule to  be advised
Day 2
– Schedule to  be advised
Accommodation, Meal & Transportation Packages
Things to Bring
– Flashlight
– Cap
– Comfortable Hiking or Rubber Shoes
– Gloves
– Jacket
– Swimwear
– Mosquito Repellent
– Sunscreen
– Toiletries
– Eating Utensils
– Water Bottle