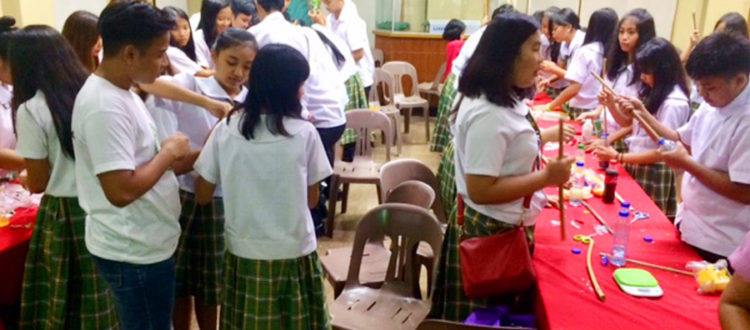 San Juan town to Build Ecopark from Upcycled Plastic Bricks
After learning the benefits and how-to's of ecobricks from SIFCare, the municipality of San Juan in La Union is now planning to build an ecopark made from ecobricks created in the town.
SIFCare and Global Ecobricks Alliance (GEA) recently conducted the first Ecobricks Starter Workshop in the town led by SIFCare certified ecobricks trainers Liza and Mike Resurreccion, which was participated by teachers and students from San Juan National High School.
San Juan Mayor Arturo Valdriz expressed his happiness and excitement in the new project and said will build the pilot ecopark with ecobricks at the San Juan National High School.
SIFCare is continuously teaching various sectors and communities about ecobrick as one of the ways to lessen plastic pollution by turning plastic trash into useful materials like chairs and walls.