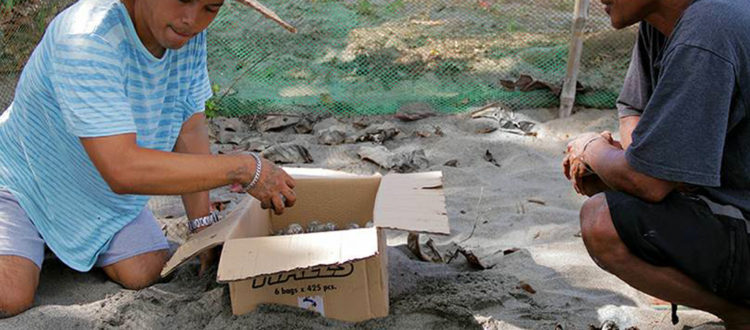 First Sea Turtle Nest Found in the Summer by CURMA
As the summer is fast approaching and we are counting down the last few nests of turtle season, a surprise was in store. A newly laid nest was found by a fisherman! January usually brings in the last nests and rarely do we find them in February, but this was the first nest found in March.
This will be the first nest during the summer and we are closely monitoring the temperature in the hatchery. The gender of turtles depend on the temperature in the nest, a high temperature will produce more females. A temperature between 27-31(°C) is ideal to have a balance in male and female turtles.
This is the fifth nest that Johnny Manglugay, a fisherman from San Juan La Union, has turned over to the CURMA hatchery. With the help of locals and volunteers, the turtles that lay here, have a fighting chance at survival.