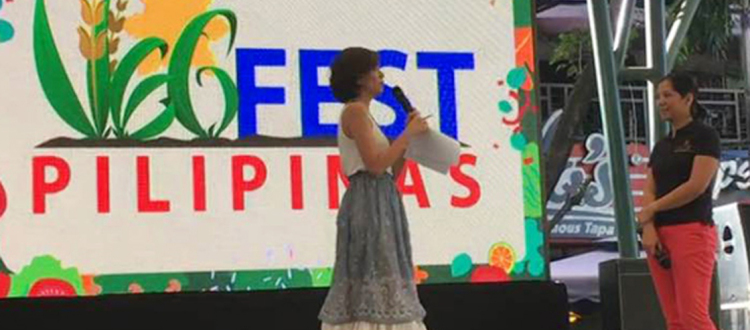 Harmony Within & with Nature by SIFCare at Vegfest Pilipinas
The very first Vegfest Pilipinas in the country was held at the Eastwood City, Manila last November 12-13, 2016 and SIFCare was honored to have been a part of it.
The festival kicked off with a GuPru (Gulay Prutas) Fun Run with SIFCare volunteer, Angelo Gonzalo, nabbing second place in the 5k category. A big shout out to the rest of volunteers who also joined like Benhur Potian and family. Thank you for representing our cause!
SIFCare, being one of the beneficiaries of the event, was given the opportunity to showcase our various programs and booklets through a beautifully crafted "green" booth, manned by volunteers Lali, Liza, Narotam, Gayatri & Anjali. The stream of people sincerely interested in our advocacies would not end and the trio were very busy entertaining questions and encouraging everyone to sign up.
The whole area was transformed with numerous concession booths promoting awesome vegan/vegetarian food and merchandise. In line with the theme, "Let Compassion Lead the Way to Change", various talks were conducted throughout the 2 days with different speakers advocating the benefits of a plant-based diet for our planet. On the 2nd day, SIFCare volunteer, Chandra Fulgencio, spoke on "Harmony Within and With Nature", sharing her experience and insights learned from SIF Founder, Jagad Guru Siddhaswarupananda.
Overall it was a very successful and happy event, filled with positive energy and hope – hope that even only a handful of people who care and who translate that care into action can truly make a difference.
We are grateful to the Vegans of Manila and their volunteers for organizing this very first Vegfest and look forward to more events like this soon!