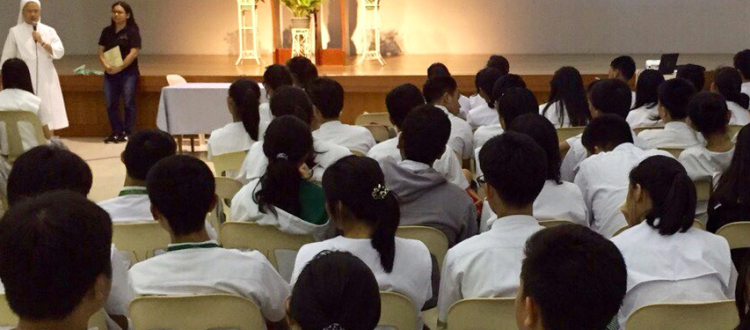 SIFCare Cavite Conducts Environmental Seminar in St. Paul College, Island Park
The Directress and Principal of St Paul College, Island Park, Sister Nora Giron who is an environmental advocate, invited SIFCare volunteers to conduct an Environmental Seminar with Coastal Conservation as the main topic.
Overall, it was a nice interaction with around 80 students and faculty members who actively participated, especially in the open forum voicing out their environmental concerns.
Thank you Sister Nora and St. Paul, Island Park for your hospitality and we hope we get to visit again!