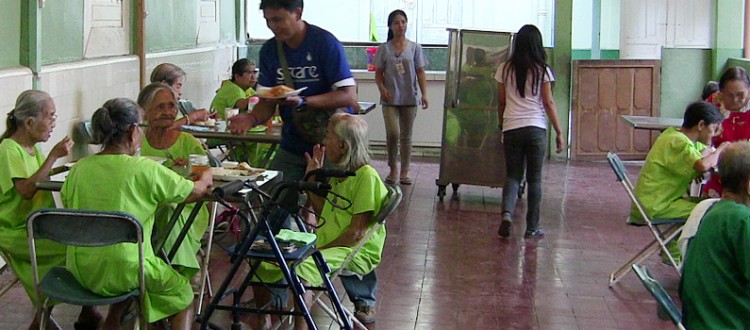 SIFCare-Cebu Volunteers Spends Quality Time with the Elderly
SIFCare volunteers in Cebu visited Hospicio de San Jose de Barili on May 7, 2016 where they spent quality time with the elderly, sharing care and happiness through singing, dancing, inspirational talks & delicious food.
Thank you Administrator Dr. Victor Y. Cui, all the staff, and the elderly for the very warm welcome and giving us the pleasure to associate with you.
Old age is a fact. There's nothing you can do to keep your body from getting old. But you can transcend the effect that this body has on you. Freedom from old age means realizing that you will never become old because you are the eternal part and parcel of God. This is the most wonderful realization..
—Jagad Guru Siddhaswarupananda