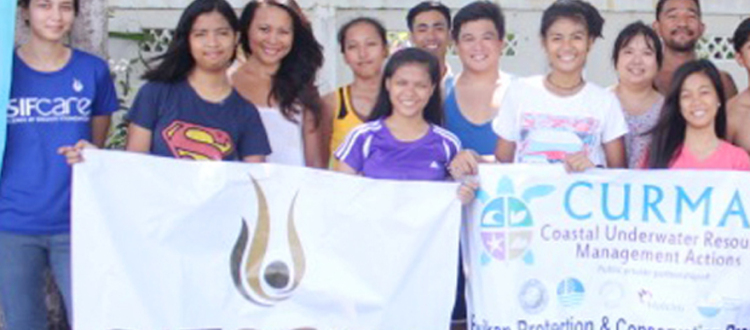 SIFCare-CURMA Coastal Cleanup
In preparation for the 2016 turtle season (September – December), SIFCare conducted a beach cleanup last 24 September 2016 from 6 to 8am on various turtle nesting sites at the San Juan Baluarte, Paniksikan and Montemar Casa La Playa and at the SIFCare Curma Hatchery in Ili Norte. We had a great time with 75 volunteers from faculty and senior high students of San Juan National and Stand Alone National High School, San Juan, representatives from the Bureau of Fire Protection, AFP, MDRRMO Regional Office La Union, Aquanimous Yoga, Beach Hub La Union, The Circle Hostel, Flotsam Jetsam Hostel, Urbiz Garden and SIFCare Volunteers.
Due to large quantities of debris and drift wood that gather along the shoreline in the rainy season, the nesting process can be hampered by obstacles on the beach. This can result in sea turtles returning to sea without depositing their eggs. This is why your support is important, as volunteers much like you, have been able to clean-up the beach area in order to create a safe nesting habitat for all sea turtles.
The CURMA Coastal Clean-up (CCC) provides the opportunity for the community to become more aware of our Pawikan conservation and preservation goals while embracing the opportunity to learn about the importance of clean beaches for sea turtles and the overall environment of the province. Thank you to all volunteers for putting care into action and we hope to see more of you joining us next time!