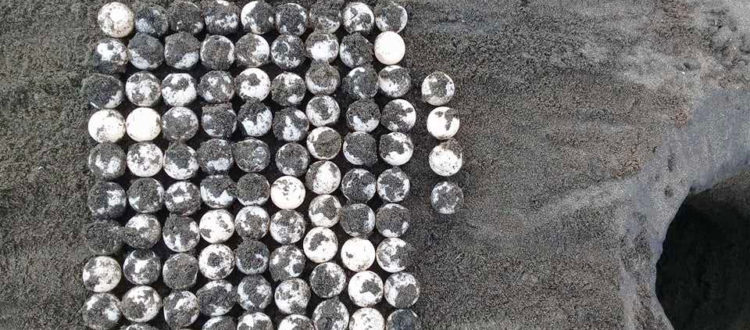 Another Sea Turtle Nest Found by SIFCare CURMA
In the morning of November 20, 2017 our veteran CURMA Patroller Marte Magat found sea turtle tracks on the shore of Baroro, Bacnotan La Union around 4:30 in the morning. According to Marte, he had a very difficult time finding the nest of this intelligent mother pawikan, which took him almost one hour.
Fortunately, he later on found tracks approximately 27 inches wide and saw its nest with 94 eggs. This is the first nest Marte has found this season and stated that fewer pawikans are laying eggs here in La Union. Marte has been a patroller for six years. He works as a caretaker but he still finds time to volunteer as CURMA Patroller.