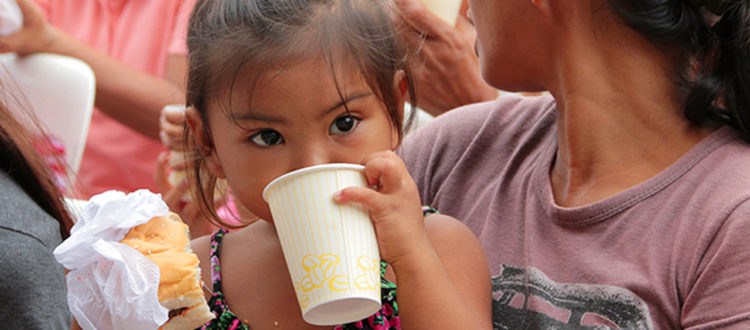 SIFCare Gives Away 900 Veggie Burgers
Nine hundred residents from three barangays in San Fernando, La Union got a taste of healthy and yummy snacks as SIFCare distributed free veggie burgers on October 15, 2017 to mark the celebration of World Food Day and World Vegetarian Month.
Beneficiaries from Barangay Catbangen, Ilocanos Sur and Ilocanos Norte, who were mostly mothers were surprised to know that vegetables can be made into burgers which taste good, that even children found them to be flavorful.
The burgers were made from nutritious and affordable plant-based ingredients like monggo beans, taro (gabi) and other local herbs, which are packed with protein and other essential nutrients.
The mothers said they will definitely try making these at home, using the recipes that were also handed out.
To go with the burger, fruits and naturally-flavored drinks made from blends of anise and pandan leaves were also served.
SIFCare President Mila Celeste also gave a short talk on the status of hunger and malnutrition in the Philippines and how this can be solved by nutritional education and shifting towards a plant-based diet.
"Poverty is not a hindrance to eating better and living healthier lives. We, Filipinos are very fortunate to live in a country where plenty of fruits and vegetables grow all year-round," she said.
"There are many different vegetables available in the market that are inexpensive and can provide the right nutrients, vitamins, minerals and energy to maintain a healthy body."
She also encouraged everyone to transform their backyards and open spaces into vegetable gardens to help reduce the problem of hunger and malnutrition.
Nurturing the community has always been the highest agenda of SIFCare and we make it happen through partnerships with different agencies. We would like to thank and share the success of this activity with our partner organizations— the Department of Social Welfare and Development (DSWD Region 1), Rotary Club San Fernando City and students of National Service Training Program-Don Mariano Marcos Memorial State University-Mid La Union Campus.