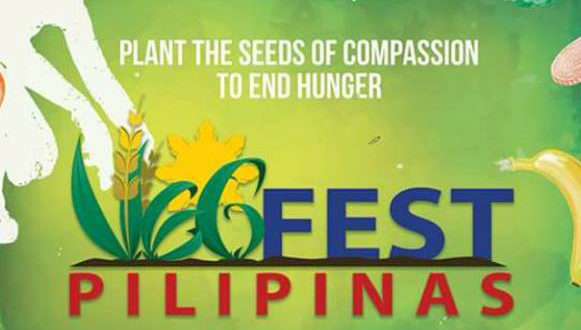 SIFCare & Gopalakas Chosen Again as Vegfest Beneficiary
SIFCare is thrilled and thankful to the Vegans of Manila once again for choosing us to be the beneficiary for this year's Vegfest Pilipinas. Shout out to all our friends and volunteers to join this event, themed, "Plant the seeds of compassion to end hunger", at the Eastwood Central Plaza from November 18-19 and Lucky Chinatown Mall on November 25-26, 2017.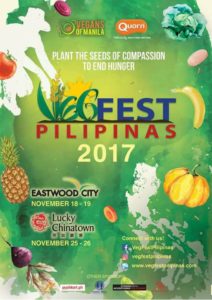 Drop by our booth at Eastwood, visit multiple concessionaires, enjoy vegan food and participate in fun activities planned for these two weekends. SIFCare volunteer and certified plant-based professional, Khristine Tamayo, will be giving a talk entitled "Ending World Hunger: Just a Shift in Consciousness" on November 19 @ 2pm. To register for this and other activities, visit @vegfestpilipinas on FB or IG.
Your support of this event will surely go a long way to help feed more children through our Gopalakas program and we will be one step closer to our dream of building a happier and healthier Philippines. 

See you there!