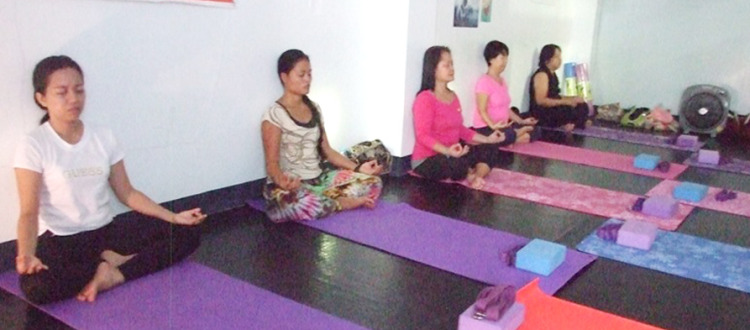 SIFCare International Day of Yoga in Bohol
SIFCare Bohol held 3 intimate International Yoga Day sessions on 21 June 2015. Despite the limited space for this year's event, the guests left with a lot more knowledge on what is yoga beyond asanas and breathing. Top of the list of activities were a talk on real yoga, Gauranga guided breathing exercise followed by Gauranga kirtan, japa yoga and kirtan yoga.
In a bid to get people to practice their asanas at home, two 15-minute yoga sequences with accompanying coloured hand-outs we produced ourselves were offered. Several different methods of pranayama were also taught. As another fun activity, we partnered up and gave each other Indian head massages.
Then the snacks came out which rounded off each session happily.
See you again next year at a bigger venue!