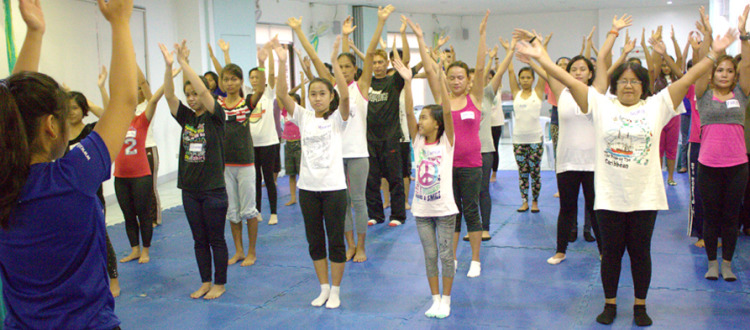 SIFCare International Day of Yoga in La Union
Last June 21, 2015 SIFcare La Union joined the first worldwide celebration of the International Day of Yoga by conducting a free 3 hour seminar entitled "The Gift of Yoga". Around 50 participants from different statures of life; from housewives, to police, to office workers, doctors attended the said event.
A lot of the participants were first timers and all were excited to find out more about Yoga that's why we made sure to give them a wonderful experience. We made it so the ambience of the training center near the Capitol of San Fernando was set up nicely by putting floating candles in bowls of water and floating rose petals, lighted aroma therapy candles, yellow dim light effect, and most importantly we had relaxing yoga background music  which set the mood from the very beginning.
The program started with a short video and introduction of SIFCare, followed by a talk on the real meaning of Yoga. Yoga asana came after, followed by guided relaxation and meditation which everyone actively participated and enjoyed. Participants were served with sumptuous vegetarian sandwiches, muffins, and cold lemon grass juice.
It was a really successful event and a lot of the participants are already requesting for a follow up program and a regular yoga asanas and meditation class. Seems like every day we will be celebrating the International day of Yoga.