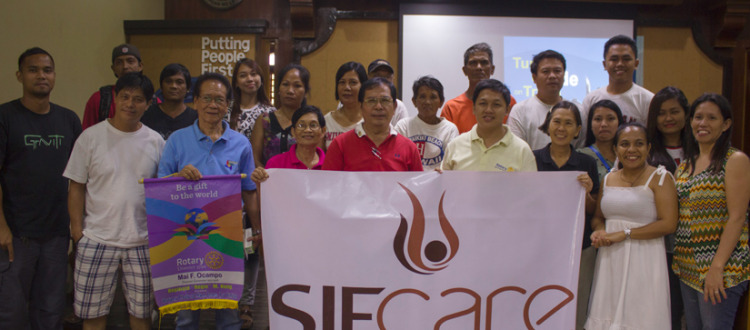 SIFCare invited to be ICC Coordinator of La Union
ICC (International Coastal Cleanup) Philippines invited SIF Care to become an ICC Area Coordinator to be responsible for multiple cleanup sites in the province of La Union on September 19, 2015, Saturday. ICC recognized the efforts of SIF Care in its previous coastal cleanups in connection with its Coastal Underwater Resource Management Actions (CURMA) Program. SIF Care is especially known for its marine turtle conservation efforts. This ICC project will be in partnership with the Rotary Club of La Union headed by Hon. Sangguniang Bayan Member Reginald Nang assisted by Bernadette Bermudez.
ICC provides the opportunity to make a difference in a global movement by getting rid of trash/debris from our shorelines, rivers, lakes and waterways; raising environmental awareness; and providing information which will guide and influence governments, corporations and industries in developing smart solutions to the marine debris problem.
In preparation for the upcoming ICC Day, consultation was done last August 31, 2015 with the potential team leaders and participants. A total of 51 seemingly dynamic enthusiasts joined in by San Juan MDRRMO headed by Gino Mabalot, different student leaders from coastal schools and universities, ALS Coordinator Samuel Silvania, Guardians founder Andres Dacumos, barangay officials, health workers and volunteers of SIFCare.
Participants were very eager for the upcoming activity and organize to have more people join the provincial wide coastal cleanup. A follow-up orientation for all the team leaders is scheduled on September 12, 2015. After which these team leaders will go to the selected schools and barangays on September 14-17, 2015 to give guidelines in undertaking the coastal cleanup.