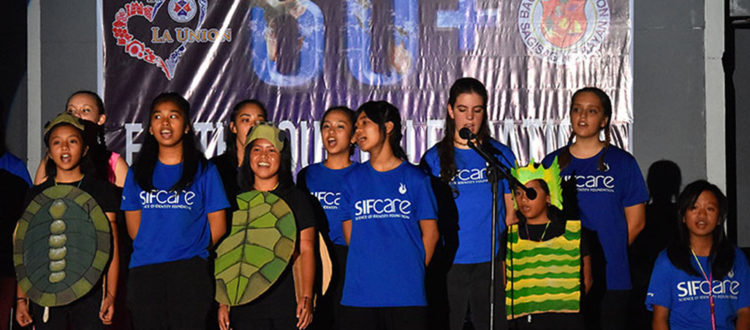 SIFCare La Union Celebrates Earth Hour 2018
Our connection to Earth and nature is undeniable: Our planet's gain is everyone's gain.
Earth Hour 2018 with the theme "Connect2Earth" was celebrated at Bauang, La Union. With around 1,500 people in attendance, headed by Bauang headed by Mayor Eulogio Clarence Martin De Guzman III, with the guest of honor Governor – Hon. Francisco Emmanuel "Pacoy" Ortega III and his wife Vini Nola Ortega.
SIFCare opened the program with a video of the sixty hectares of mangroves, a natural gem hidden within this quiet coastal town. Efforts to preserve and conserve this important ecosystem have begun. Governor Francisco Ortega III spoke of how we must come together and help make our planet livable for everyone. SIFCare volunteers also presented song and dance numbers about working together to make a difference.
We must urgently prioritise our planet's biodiversity and nature. #Connect2Earth was created to organise our efforts, allowing us to shed light on topics impacting our planet's well-being.
How do you #Connect2Earth? Get involved now by starting conversations, sharing your thoughts, and spreading the word about our connection to this place we call home.