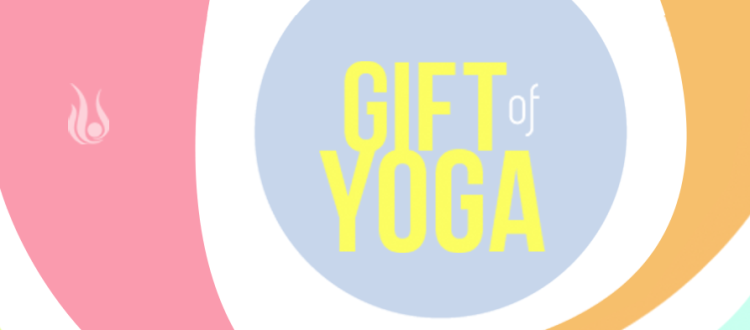 SIFCare presents "The Gift of Yoga" on International Day of Yoga, June 21
The first ever International Yoga Day will be observed this June 21, 2015 and the Science of Identity Foundation Community Assistance for Responsible Existence (SIFCare) is joining the worldwide celebration by presenting "The Gift of Yoga" at the Makati Shangri La Manila's Health Club, 3rd Floor Patio, Ayala Avenue, Makati City.
This event aims to bring awareness on the real meaning of yoga and how yoga as a lifestyle, and not simply as a form of exercise, is beneficial to everyone regardless of gender, age, nationality and religion.
SIFCare is the humanitarian arm of the Science of Identity Foundation. Driven by the slogan Care in Action, SIFCare's goal is to build happier and healthier communities in our country.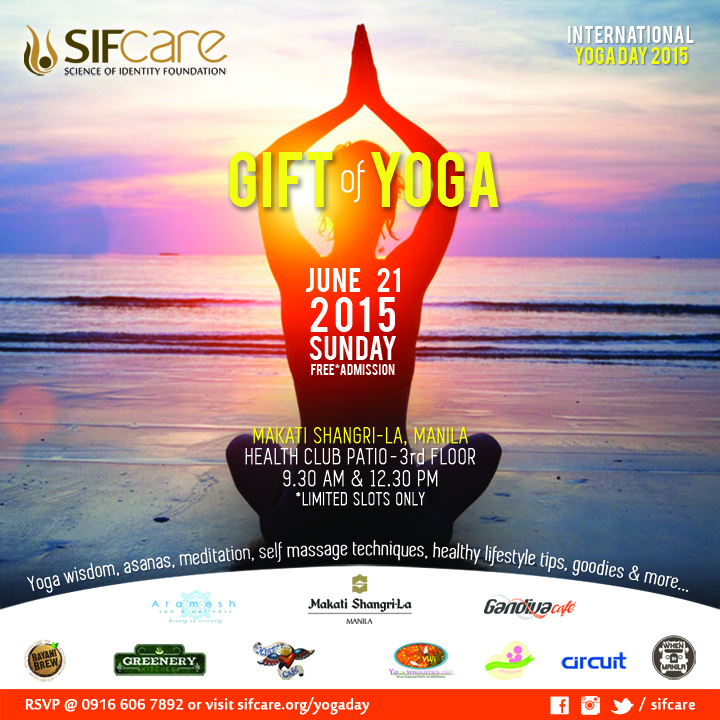 Presented in cooperation with Shangri La Hotel, Aramesh Spa, Gandhiva Archery Range and Cafe, Bayani Brew, Greenery Kitchen, Kismet Café, WhenInManila.com, Mommy Bloggers Philippines, Circuit Magazine and Yoga Wholistics Inq, the "Gift of Yoga" is FREE admission.
Each 2-hour session, to be held at 9:30 am and 12:30pm respectively, will include yoga wisdom, asanas (exercise), healthy lifestlye tips, self-massage techniques, meditation and more. For details or to save yourself a seat today, visit www.sifcare.org/yogaday.