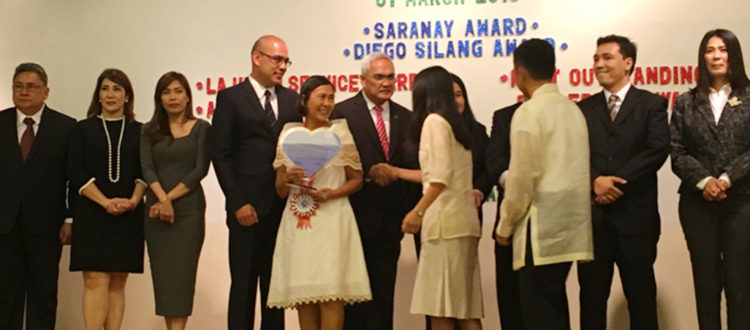 SIFCare Receives lone Abel Award for La Union's 168th Founding Anniversary
The provincial government of La Union awarded SIFCare the lone Abel Award on it's 168th Founding Anniversary, Pammadayaw 2018, with the theme "Spread the Love". It was presented in the City of San Fernando, La Union last March 1, 2018 with the government officials of the province.
Mrs. Milagros Celeste, SIFCare president received the award for spearheading the protection of the environment and outstanding service to the community, implementing programs like CURMA, GoPalakas, and others.
The Abel Award is given to qualified Non-Government Organizations (NGOs), Government Organizations (GO), Local Government Units (LGU), and People's Organization (PO), based on their exemplary achievements and contribution to the social, economic and cultural transformation of La Union.