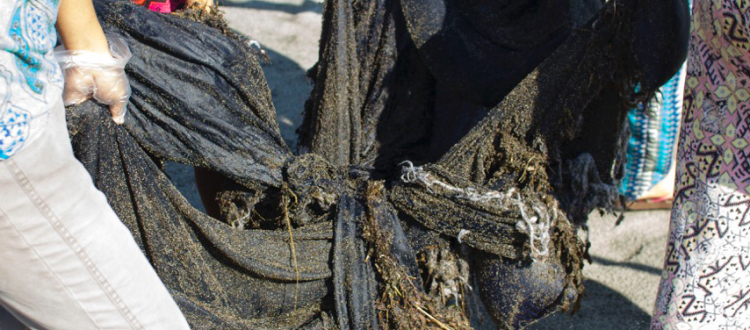 SIFCare Volunteers Clean Up San Juan Beach After Typhoon Lawin
SIFCare Volunteers clean up after Typhoon Lawin 

on the morning of October 23 and 24, volunteers turned up along the beach of San Juan, La Union for a coastal clean-up. This took place a few days after typhoon Lawin blew ashore heavy rain and raging winds in Northern Luzon, leaving behind a dreadful amount of seaweeds with garbage along the coast that can harm marine life.
Volunteers headed to the CURMA hatchery beachfront to clear the garbage-filled coast before they are washed back to the sea. Mila Celeste, SIFCare Regional Coordinator said the garbage were mostly composed of discarded fishing gears, nets, buoys, diapers, plastic bags, plastic beverage bottles, worn out shoes, clothes and even toothbrushes. Volunteers also plucked plastic forks, spoons and other utensils as well as cigarette butts, candy wrappers, foam pieces and straws. According to her, "whether it's the smallest piece of foam to our oddest finds like the sleeping bag we collected, every piece of trash affects the health of our ocean, and everyone is responsible for this, no matter where you live. Efforts like coastal cleanup should be held continually throughout the year in order to have a significant effect on our marine life and the environment as a whole".