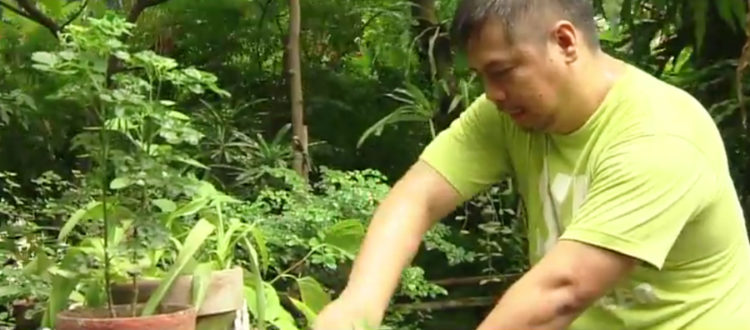 Urban Farming Project Along the Riles by SIFCare Volunteer Featured on Bandila
SICare volunteer and PUP Professor Mr. Marvin Lai was recently featured in Bandila for his wonderful urban farming project in his home along the railways of Sampaloc, Manila.
The urban farm helps alleviate pollution in the area and is a ready source of herbal medicine and food ingredients for his family and neighbors.
In 2015, during World Environment Day, SIFCare extended assistance to expanding this home-grown project by providing seedlings and guidance, while other SIFCare volunteers helped with planting them and cleaning the surroundings.