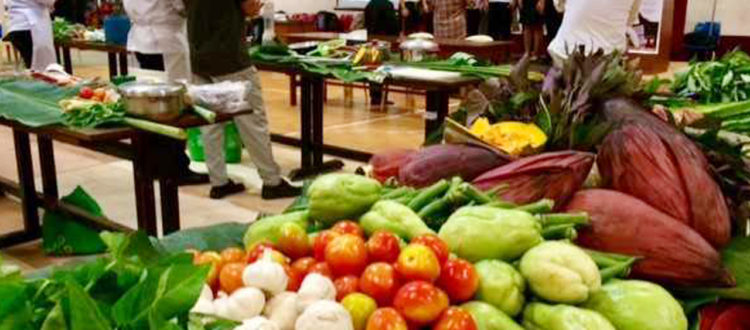 SIFCare 1st Vegetarian cook-off held in EAC Cavite
In celebration of World Vegetarian Day, SIFCare organized the 1st Vegetarian cook-off challenge in EAC, Cavite, last October 2 with HRM and Tourism Department as our facilitators.
5 groups competed with each other in the qualifying and final round.
5 judges consisted of 2 sponsors, 2 outside guest chef, and 1 EAC Admin staff.
Winners of the cook-off challenge were;
1st place – RESTAURETER (Senior High School)
2nd place – VEGETELIER (HRM)
3rd place – VEGIEMENT (Tourism)
The event became more exciting with our sponsors who provided the prizes, and they were; Greenery Kitchen, Kismet Cafe, Arrowland, Gandhiva Restaurant, Hanuman Bags and lastly SIFCare.
Intermission was by EAC Chorale group. Environmental songs were performed by Angel Gonzalo and Herschell Tolentino – who are both are regular volunteers of SIFCare.
Overall, the event was fun, exciting, and challenging, and an enlightening and relaxing kirtan (group meditation) capped of the event.
Thank you, EAC-Cavite and our sponsors for making this event a successful one!