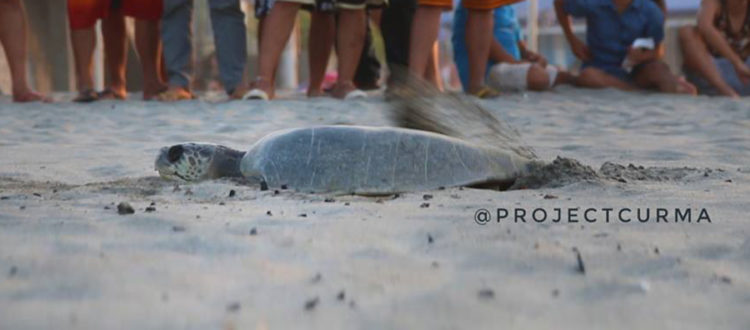 A VIP Visits L.U. Surf Break
A Very Important Pawikan, an Olive Ridley sea turtle, came ashore on the afternoon of October 28, 2018 in Urbiztondo, La Union to lay her eggs in broad day-light. The usually noise and light-shy mother pawikan came before sunset and blessed the delighted Surf Break crowds with the rare spectacle of witnessing her laying 101 eggs.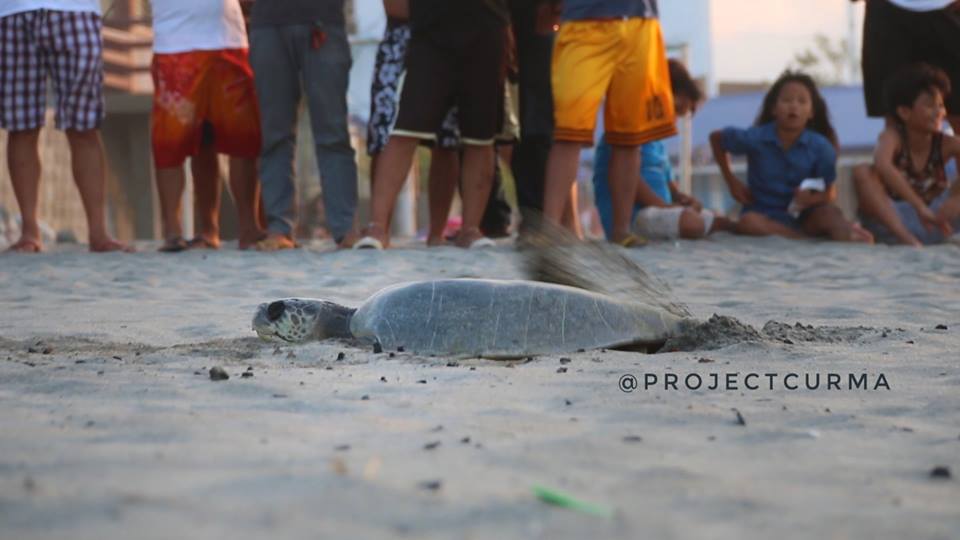 She was given a rousing send off by the people as they witnessed the great spectacle of her departure.
The PNP(Philippine National Police), Coast Guard Auxiliary, BFP(The Bureau of Fire Protection), MDRRMO(The Municipal Disaster Risk Reduction & Management Office),Urbiztondo barangay captain Eric Valdriz along with CURMA volunteers were on the scene to help manage the crowd and create a safe perimeter around the nesting turtle.
CURMA was able to tag and measure the turtle before it returned to the sea. The nest was also successfully transferred to the CURMA hatchery for safe monitoring and release. Expected hatching of the eggs is in approximately 50-60 days.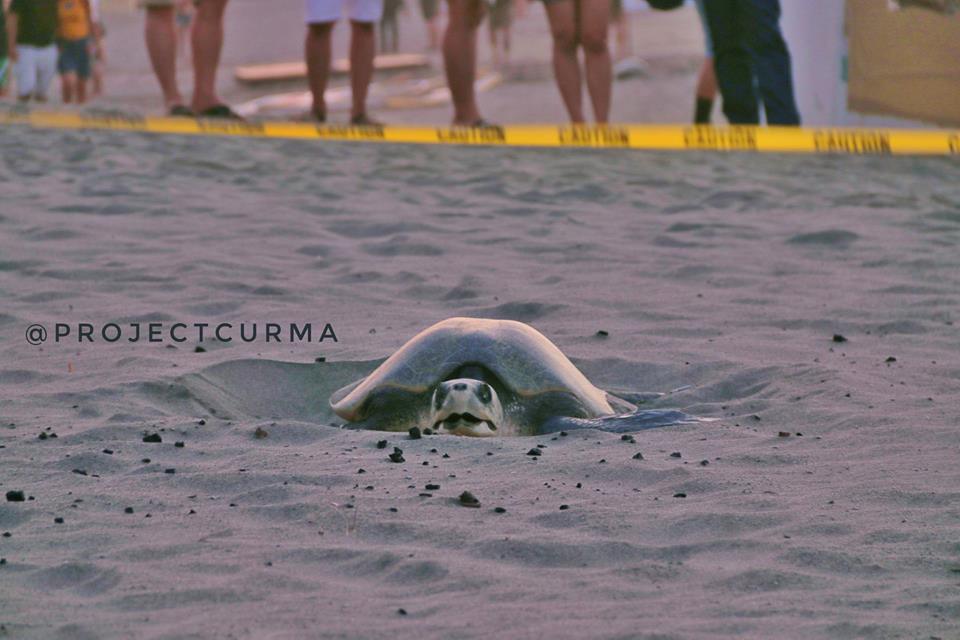 Sea turtles will only lay on the same beach they were born in. This turtle and her ancestors have long known San Juan, La Union as their home.
We are transient caretakers of the Earth and should act responsibly towards all living beings and Mother Earth herself. Together we must stand to protect our beaches and environment so that those living beings (like the pawikan) will still have their homes.
There will be more turtles coming to nest in the following months. Let us all keep the beaches clean, quiet and safe for all.❤