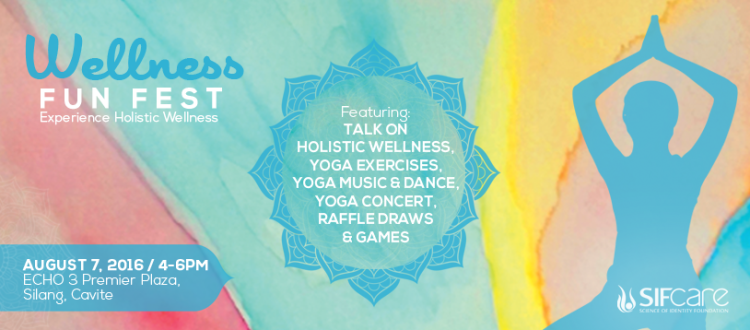 SIFCare Wellness Fun Fest
SIFCare invites you to experience health, happiness and peace at the Wellness Funt Fest on Sunday, August 7 at the ECHO 3 Premier Plaza in Silang, Cavite.
Join us for some talk on holistic wellness, yoga exercises, music, dance, concert, raffle draws and games!
For inquiries, please contact Amida at 0998 790 7622 or email amida@sifcare.org.
See you there, namaste!